High Frequency Arc Welding Machine 500A for TIG MIG with Ce Certs
Product Description
Model NO.: EXCELLENT 500 Current: Direct Current Application: Pipeline Welding/ Strcutural Steelwork Color: Available Single Welde: Cc: DC 40-600A CV: 14-50V AC Auxiliary Power: 21 Kw 3-Phase 400V AC Generato Process: Stick, MIG, Flue Cored, DC TIG Engine: Perkins/ Kubota/ Yanma / Yuchai/ Xichai /B Transport Package: Standard Wooden Case Origin: Chongqing, China Type: MIG Welders Model: MIG Welder Temperature: 40 Degree Centigrade Protection Class: IP 44/ IP 66 Dual Welde: Cc: DC 20-300A*2 CV: 14-50V*2 Weight: 700-800kg Rated: 5/16 in(8.0mm) Trademark: MITAI Specification: 1075*800*1520mm/42.3*31.5*59.8 inch HS Code: 8515190000 Product Description Dual operation Diesel Engine Driven Welder Generator Keywords: cheap engine driven welders/diesel engine driven welder/engine driven welder/engine driven welders for sale/industrial welding/industrial welding supply/welding projects/welding equipment/arc welder/pipeline welding workstation/engine driven generator and welders
  Engine Drievn Welder Product Description
      Quick

  Specs

Industrial Applications

Processes
Output range rated at 104ºF(40ºC)

Pipeline welding

Stick(SMAW)

Single welder      

Stuctural Steelwork

Downhill pipe(SMAW)

CC:DC 40-600A

Fabrication

MIG (GMAW)

CV:DC  14-50V

Maintenance

Flux cored (FCAW)

Dual welder   

Repair

DC TIG(GTAW)

CC:DC 20-300A×2

Rental

Air carbon Arc (CAC-A)

CV:DC 14-50V×1  

Construction

Rated:5/16in(8.0mm)

Generator output rated at 104ºF(40ºC)

Power for industrial equipment

Carbons

3-phase 400V 23KW peak

Capable: 3/8in(9.5mm)carbons

3-phase 400V 21KW continuous

Air plasma cutting and gouging with optional or other recommended models

1-phase 230V 9.2KW×2 peak

1-phase 230V 7.36KW continuous
 Product Shows
Diesel Welder Machine Specifications
Product Name
Product Code number
Description

CC rated output current/voltage/

duty cycle

CV rated output current/voltage

/duty cycle

AC power

Weight Kg

(lbs)

Hz
Power and socket

EXCELLENT
®500 Dual 
operation

EXCELLENT®

500-Perkins 404D-22T

Diesel engine driven
DC 500A dual
operation welder
with CC/CV mode,
digital meter output display & engine
gauge 

9200 watts single phase 230V
AC power 
23KW 3-phase
400V AC power,
simultaneously weld with using auxiliary power,
IP23 protection class

DC constant current
for MMA/cellulose/
TIG/Gouging
function

Single welder:
CC:40-600Amps
400A/40V 100%
500A/40V 60%
550A/36V 60%
600A/35V 40%

Dual operation:
CC:(20-300Amps)×2
300A/32V 60%×2
250A/30V 100%×2 Simultaneously,
separately,
no arc interaction,

Max OCV:75V DC
1550RPM/ kubota
Yanmar 1850RPM
Perkins 

DC constant
voltage 14-50V
single welder
500A/39V  60%
400A/34V 100%

Dual welder
300A/29V
60%×1
250A/26.5V

100%×1                             

60

single phase
230V 7360
watts Two 16A
receptacles

Each receptacle
with separator
CB and GFCI 
protection,
IP 44 or IP66
(optional)

3-phase 400V
21KW

One full KVA
receptacle
32A@400V CB
protection,IP44
or IP66
(optional)

Perkins 700kg (1540lbs)

EXCELLENT®

500-kubota V3300

50

Kubota 750kg (1650lbs)

EXCELLENT®

500-Yanmar 4TNV98

50

Yanmar 750kg

(1650lbs)

EXCELLENT
®500 Dual operation

 

 

EXCELLENT®

500-Yuchai YC4FA40Z-D20

Diesel engine driven
DC 500A dual
operation welder
with CC/CV
mode, digital
meter output
display & engine
gauge

9200 watts
single phase
230V AC power
23KW 3-phase
400V AC power ,IP23 protection class

DC constant current
for MMA/cellulose/
TIG/Gouging
function
Single welder:
CC:40-600Amps
400A/40V 100%
500A/40V 60%
550A/36V 60%
600A/35V 40%
Dual operation:
CC:(20-300Amps)×2
300A/32V 60%×2
250A/30V 100%×2
Simultaneously,
separately,no
interaction,continuous
fine control
Max OCV:75V DC
1500RPM for Yuchai
Xichai engine 1800RPM for Beinei deutz engine

DC constant
voltage 14-50V

single welder
500A/39V
60%
400A/34V
100%

Dual welder
300A/29V
60%×1

250A/26.5V
100%×1                                 

 

50

Single phase 
230V 7360
watts Two 16A
receptacles 

Each receptacle
with separator
CB and FCI 
protection,IP 44or IP66
(optional)

3-phase 400V 
21KW

One full KVA
receptacle 32A@400V CB
protection,IP44
or IP66(optional)

Yuchai 820kg

(1805lbs)

EXCELLENT®

500-Yuchai 4D24TG2

60

Yuchai 700kg

(1540lbs)

EXCELLENT®

500-Xichai   4DW92-35D

50

Xichai 750kg

(1650lbs)

EXCELLENT®

500- Beinei deutz F3L912

60 

Beinei 800kg

(1760lbs)
Diesel Welder Application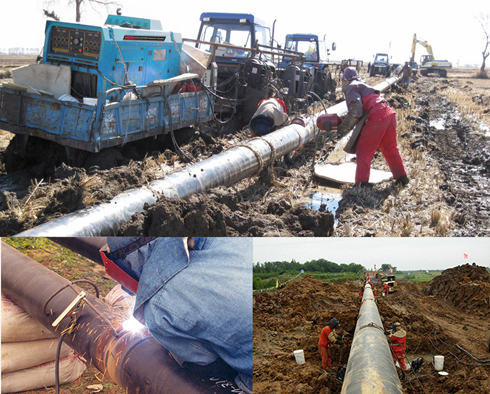 Diesel Welder Technical Specifications
Products
name

Rated output current/
voltage /duty cycle

Current 0utput range(DC current)

AC auxiliary
power

No.Of cylinder
Engine model;
HP&Speed
(rpm)

EXCELLENT
®500
Dual peration

Single welder
CC:DC
600A/35V 40%
550A/36V 60%
500A/40V 60%
400A/40C 100%
CV:14-50V DC
500A/39V 60%
400A/34V 100%

Dual welder
CC:300A/32V 60%×2
250A/30V 100%×2

CV:14-50V×1
300A/29V 60%×1
250A/26.5V 100%×1

single welder
CC:DC
40-600A Stick
40-600A Downhill
40-600A TIG
40-600A gouging
CV:14-50V

Dual welder
CC:20-300A×2
CV:14-50V×1

AC power
continuous 7.2KW
1-phase 230V21KW
3-phase 400V

Peak
9KW 1-phase 230V
23KW 3-phase 400V

4

kubota V3300 28.9KW
(38.7HP)@1500rpm

4

Perkins 404D-22T  
32KW(43HP)@1800rpm

4

Yanmar 4TNV98 30.7KW
(41.3HP) @1500rpm

4

Yuchai YC4FA40Z-D20 30.8KW(41.3HP)@1500rpm

4

Yuchai 4D24TG2 0.8KW
(41.3HP)@1500rpm

4

Xichai 4DW92-35D 29kw
(38.9HP) @1500rpm

3

Beinei Deutz F3L912 29kw(38.9HP) @1800rpm 
Engines Optional

Diesel Welder Main Features
Superior arc performance
Built in dig setting(cellulose stick). 
Adjustable hot start and arc force current , easy starts, smooth arc, low spatter and excellent bead appearance.
Excellent CV welding for flux-cored and solid wire (MIG, CO2 or blended gases).
Plenty of AC auxiliary power
21KW three phase 400V AC generator power continuous rated output will power industrial equipment such as plasma cutter, inverter welder, grinder and pumps.
7.36KW Single phase 230V AC generator power for common constructions tools (grinder) and lights.
Operating-friendly
Single-side engine access maintenance.
Color-coded terminal to get you connected quickly and correctly.
Integrated model design.
Dual-operation diesel welder
Multioperator work platform delivers two premium arcs (20-300amps×2) allowing welding operators to work independently with no arc interaction.
High reliability
Reliable industrial diesel engine: 4-cylinder water-cooled Kubota or Perkins engine run smooth and quiet and offer low maintenance, long life hassle-free operation.
Engine protection system for low oil pressure and high engine temperature.
Rugged construction: using heavy gauge steel case and beam-channel steel frame withstand rough field handling.
Circuit PCB are all sealed with silicon rubber and shielded using protective frame trays.
Soft switch converter technology decrease the power module temperature rise.
Rigorous testing for tough, real-world condition.
Corrosion-resistance stainless steel cover and panel (case) or high quality outdoor painting.
Workshop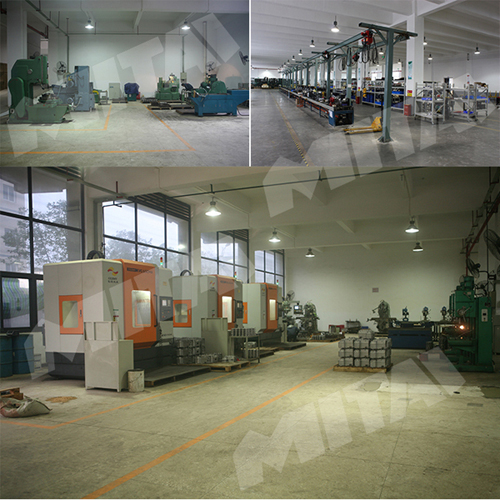 Payment & Shipping
Payment: Paypal, Western Union, T/T, L/C etc.
Shipping: By sea. You can also choose your own shipping forwarder.  
We can meet customer's special requirement for the engine brand, engine emission complaint, engine speed,engine cooling system and AC auxiliary power voltage,frequency, output power KVA. receptacle standard and so on. if you have any question, please do not hesitate to let us know. our company will try best to give your satisfied solution.   Contact us if you need more details on DC
Welding Machine
Price. We are ready to answer your questions on packaging, logistics, certification or any other aspects about Engine Driven Welding Machine、Diesel
Welding Generator
. If these products fail to match your need, please contact us and we would like to provide relevant information.
Product Categories : Diesel Engine Driven Welders